Textured Walls
Easily add further interest to your room's decor by texturing your walls with these simple decorating techniques.
---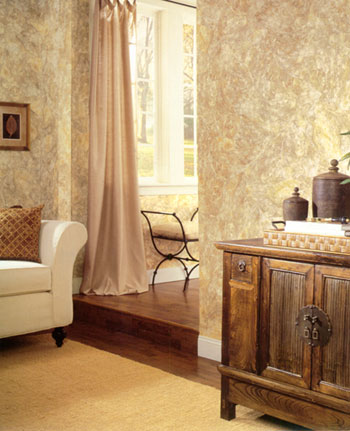 Learn How to Faux Finish Paint...
the Easy Way!
Paint is the central element in most faux finishing projects, however it is also very messy and time-consuming when attempting this textured effect. You can acheive picture perfect results in three easy steps without paint. Read more...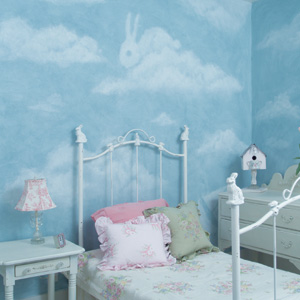 Decorating a Nursery by Painting Ceiling Clouds
Clouds engage your imagination and what better way to stimulate your little one's. Painting clouds on a wall or ceiling is an excellent choice for decorating a nursery. Plus, you can practically tie any theme into it. Don't think you're that creative? Well, it's easier than you think. Read more...